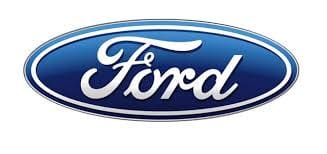 2004 BA MK11 XR6 sedan converted to full Typhoon F6 specifications
This car has a history with our wrecking yard, owned by my son Jacob Nicastri. It's a collection of a lot of the premium parts we have acquired over the years, it has been a little bit of a project car for us.
It started life as a BA Blue XR6 sedan repairable write-off that had left rear quarter damage. It was professionally repaired by JJ Performance Smash Repairs a number of years ago and then over a period of 12 months or so had a BA F6 engine and 6 speed manual gearbox fitted
The engine was rebuilt approx 2 years ago using new rings bearings pistons and the head was fully recoed.
So this looks like a genuine F6 in every way….but it's not… however It's still a great looking car
Registered until April 2014
For sale
$10,500 (car sold as shown)
we will consider all offers
Spec information
Ford Falcon Typhoon/xr6 turbo

Modifications
typhoon engine and turbo
6 speed manual gearbox
3.5 inch dump pipe
3 inch mandrel bent aps exhaust system
monza intercooler
42lb injectors
car runs 16 pound boost
330kw atw 880Nm
fpv 330mm brakes (genuine ford)
territory ventilated rear brakes (genuine ford)
BA 18″ typhoon wheels (genuine ford)
gt body kit (genuine ford, all plastic)
Interior
fpv cloth and swede seats (genuine ford)
fpv instrument cluster (genuine ford)
fpv boost and oil gauges (genuine ford)
6 stacker cd player, dual zone climate control
custom painted piano black dash
start button (genuine ford)
momo steering wheel (genuine ford)
Problems
Car has been an everyday driver and paint is not perfect (minor marks)
Wheels have some gutter rash
Car has standard fuel pump in it, requires bosch 044 fuel pump to run at max power.
Car is a repairable write off
Driver's seat is a bit worn
Speak to Tony for more information 0408482814